Your Supply Chain Managed. Quality Guaranteed.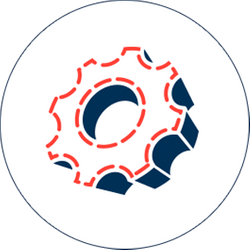 Our prototypes let you market concepts and test feasibility.
Let's face it: some of the best ideas land on the cutting room floor because many manufacturers just don't have the engineering skill or ability to craft a suitable prototype. Without one, you can't market a concept or accurately evaluate its production feasibility.
With our prototypes, we turn products into reality. We can produce them in a variety of ways using final, similar or composite materials, depending on your lead time and needs.
Standard Lead Time
We can produce a prototype in the actual, final materials that your design engineers can use to test form, fit and functionality. Prototypes can also be made in similar or test materials that your sales team can use for presentations.
Prototype Tooling
We also often provide prototype tooling for our automotive and OEM customers. With these prototypes, our manufacturers create 100 or fewer units before the mass build to ensure the parts meet customers' expectations and needs.
Our sampling process ensures the only surprises you'll encounter are pleasant ones.
We'll provide a smooth path with no hidden fees or costs.
Our 3-D prototypes let you market concepts and test feasibility.
Contact us today to get started.
From simple to complex products, you can relax knowing your manufacturing requirements are handled by UGS.