About United Global Sourcing, Inc.
Quality is our bottom line. And that starts with our dedication to our customers.
United Global Sourcing was founded in 1981 with the idea that we could become "the manufacturer's manufacturer." Today our organization that has grown far beyond what we could have envisioned almost forty years ago.
There are lots of sourcing companies. Why is UGS different?
Some companies simply connect you to a manufacturer and then disappear, leaving you mired in miscommunication and quality issues. UGS does business differently:
We quote you a price delivered to your door – no surprises.
We put communication and quality first, and we won't compromise.
We maintain a 24-hour communication cycle that enables constant quality control to ensure components and assemblies are produced and delivered on time, as promised.
Your needs are unique, and we are confident that our expert team will identify a fully vetted reliable supplier to fulfill your precise specifications.
While you may not have known about UGS until now, it is almost certain that a product we make is presently in your home, in your car or at your favorite store. We invite you to learn more about UGS and how we can contribute to your continued success and increased profitability.
Our manufacturing processes and supply-chain services for industrial and consumer products include:
Locations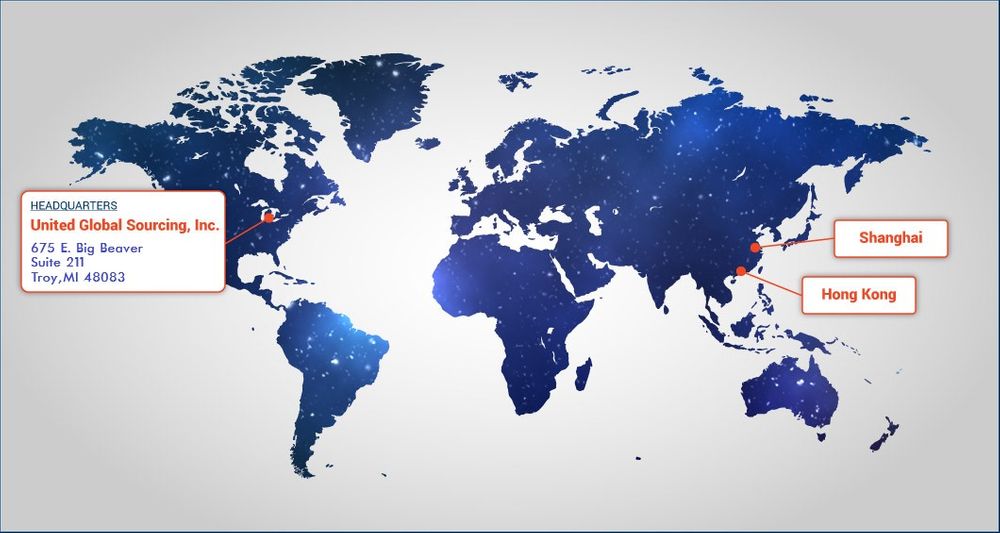 Contact us today to get started.
From simple to complex products, you can relax knowing your manufacturing requirements are handled by UGS.