Your Supply Chain Managed. Quality Guaranteed.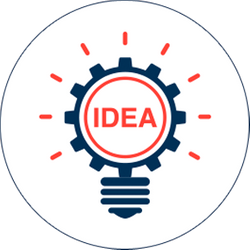 We've helped hundreds of inventors move their ideas into concepts.
And we can help you too, whether you are just starting out on your own or have an established business with limited or over-extended design and engineering resources.
With our knowledge of materials and manufacturing techniques — what is and is not practical or doable — we can guide you to a realistic and executable conceptualization of your product. Next we can help you assess marketability and crunch the numbers to gauge potential profitability. Then we refine the concept and move on to design.
Our 3-D prototypes let you market concepts and test feasibility.
Our sampling process ensures the only surprises you'll encounter are pleasant ones.
We'll provide a smooth path with no hidden fees or costs.
Contact us today to get started.
From simple to complex products, you can relax knowing your manufacturing requirements are handled by UGS.