Your Supply Chain Managed. Quality Guaranteed.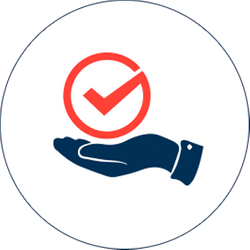 On time, on spec and on budget — every time
Sourcing with just anyone to manage your supply chain can lead to serious quality issues, particularly over the life of a project. We spend significant time vetting our partners and continually audit their processes to ensure the quality you expect from the first production run is the quality you get from the 100th or even 1,000th run.
Our rigorous quality assurance process includes:
Verifying bill of materials for compliance
Auditing the assembly process
Monitoring packaging quality
Providing first article inspection reports
Meeting your quality assurance requirements
Providing independent testing, if needed
Providing on-site inspections by UGS staff, if needed

The design is in the details.
Our 3-D prototypes let you market concepts and test feasibility.
We'll provide a smooth path with no hidden fees or costs.
Contact us today to get started.
From simple to complex products, you can relax knowing your manufacturing requirements are handled by UGS.