Your Supply Chain Managed. Quality Guaranteed.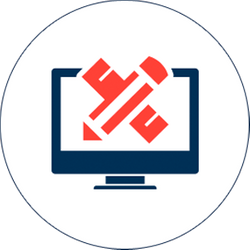 The design is in the details.
During the design phase, we work with you to determine product specifications, including size and weight dimensions, materials of construction, finishing processes, color and trim, etc. Once approved, a set of detailed production drawings is made, enabling us to focus on the types of manufacturing techniques that will be required and their costs.
The advantage of working with us is your access to a team of experts that has exhaustive experience with thousands of product design projects of every description. We know how to get it done and where to go to make it happen.
Our 3-D prototypes let you market concepts and test feasibility.
We'll provide a smooth path with no hidden fees or costs.
Wrap your product in success.
Contact us today to get started.
From simple to complex products, you can relax knowing your manufacturing requirements are handled by UGS.